According to ÖNORM EN ISO 9001
ISO 9001:2015 is the established standard for the certification of quality management systems. With the certification according to ISO 9001 we pay special attention to the satisfaction of our customers. In addition, the standard forms the basis for the continuous improvement of a company.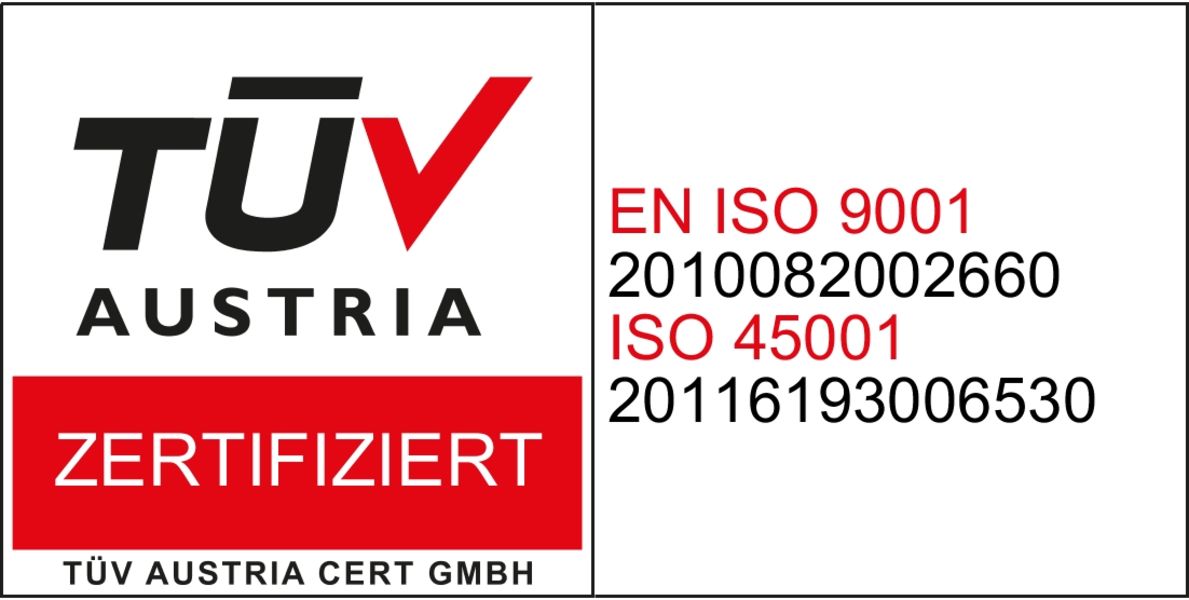 Safety and health at work
Management system according to ISO 45001
The standard describes requirements for an occupational health and safety management system as well as guidance on implementation and helps to minimize risks that arise in the company and increase productivity in the workplace.
Press contact
Marketing and Communication
Would you like to write about Schubert Elektroanlagen? Are you looking for images and text material or an interview partner? We look forward to hearing from you!